Chocolate pound cake Recipe
Introduction and Overview about Chocolate pound cake Recipe
Pound cake is a classic American dessert. However, there are many variations in this classic. This chocolate pound cake recipe looks at how to make chocolate pound cake using the creaming method. Let's make our today's cake.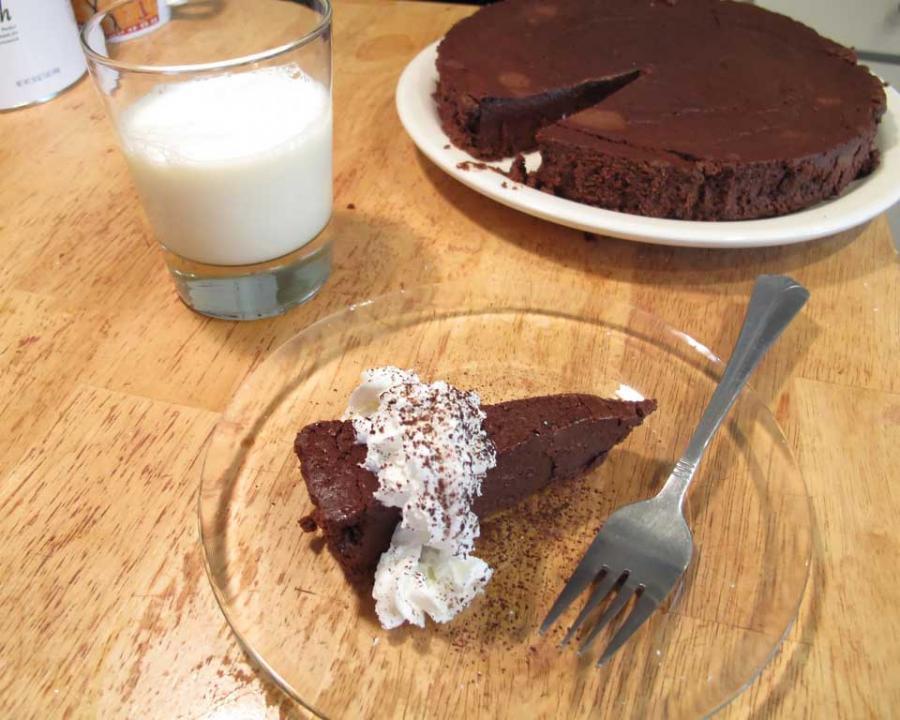 ---
Ingredients for Chocolate pound cake:
185 g. pastry wheat flour (You can use self-rising flour instead if pastry wheat flour is not available)
3 eggs M
10 g. Royal style baking powder or baking powder (Baking powder)
185 g. 70% cocoa chocolate
120 g. of sugar
70 g. of butter
200 ml. of cream of liquid or cream of milk
Pinch of salt (5 g.)
Zest of an orange
Icing sugar to decorate
Greaseproof paper to line the mold or a mold release mold
Equipment
Large bowl
Egg beater
Stirrer
Saucepan
Step by Step Instructions
Preparation of the brownie
We melt the chocolate in a water bath without stopping stirring and at medium temperature.
We reserve it until it hardens. Melt the butter in the microwave or a saucepan and reserve until it is tempered. In a bowl, we mix the eggs, sugar, salt, and orange zest.
We beat well until the mixture foams. Add the melted and warm butter and mix. Now add the liquid cream and beat until all the ingredients mix very well.
We add the flour and the yeast and with a few rods, we mix the ingredients without beating excessively. Only the melted chocolate would be missing and we mix.
The result is a very dense cream, more than usual in any sponge cake, but don't worry, we will have a very tasty and spongy cake.
Preparation of chocolate pound cake
While the oven is preheating to 170º C we spread a mold of about 20 cm. diameter. To be able to be removable, with butter. We line the mold with parchment paper, both on the base and the sides before pouring the mixture.
The lining of the mold will ensure that the cake is unmolded very easily and remains with the perfect edges.
We bake the cake at 170º C for 40 to 50 minutes with heat up and down, without air (so that it does not remain dry), it depends a lot on the oven you have at home.
We remove the mold from the oven and leave them for 10 minutes on a cooling rack before unmolding it. We remove it from the mold and leave it on the rack until it cools completely.
Watch the YouTube video to see the Chocolate pound cake recipe visually

That was the tasty and best Chocolate pound cake recipe. Try this at home today for your kids. Do not forget to share your thoughts in the comments section below.