Introduction and Overview about Chocolate pudding Recipe
Chocolate pudding is a wonderful dessert that is lightly creamy and with a slight tang. While not too sweet, it is one of the most popular desserts in many parts of the world. If you've ever enjoyed chocolate pudding with a great texture and flavor, you probably experienced your taste buds doing a little dance. So, let's have a look at the best chocolate pudding recipe.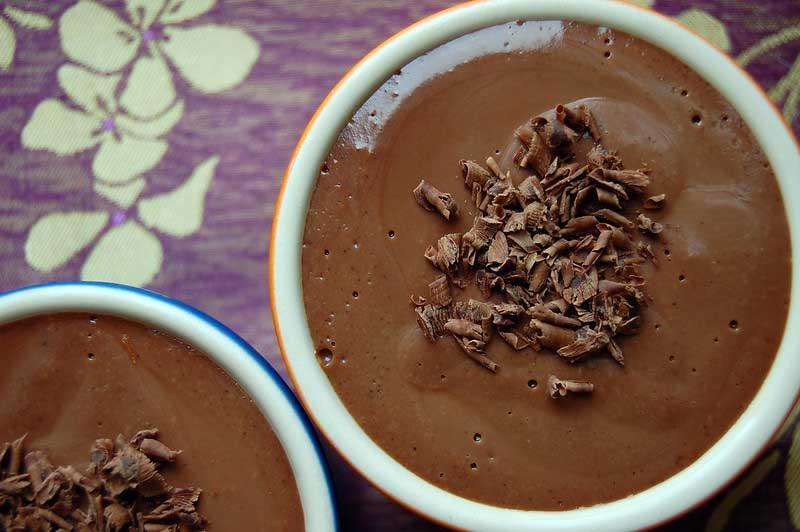 ---
Ingredients for Chocolate pudding:
1 small loaf of bread
150 g. sugar
6 eggs
1/2 liter of whole milk
Zest of an orange 1 tablespoon
Vanilla essence 1 dessert spoon
150 g. of a tablet of your favorite chocolate for desserts
Cocoa powder 1 tablespoon
150 ml. liquid caramel
Equipment
Large bowl
Egg beater
Saucepan
Wooden spoon
Step by Step Instructions
How to prepare a chocolate pudding.
It is a very easy recipe, first we heat the milk with a tablespoon of cocoa powder and the orange zest. And then we let it heat up but without coming to a boil, over very low heat (about 10 minutes).
Now chop the chocolate bar and add it to the hot milk, stirring slowly and carefully with a wooden spoon for 5 minutes so that it does not stick and burn the mixture.
In a bowl, we put the eggs and the sugar, beat until there is a foamy sauce that we will then add to the milk and the bread.
Add the sliced ​​bread to the milk, also add the eggs, and beat everything until a creamy dough is left.
Preparation of caramel
We put a saucepan on the fire and add 5 tablespoons of sugar, to the minute we add a tablespoon of squeezed lemon. This whole process should be over medium heat so that it is not done too quickly.
Then we add the water (1/2 small glass) and we are stirring the syrup in circles with a wooden spoon, it does not usually take more than 5-6 minutes. When it begins to caramelize, it will take on a typical honey color.
The color is very important because if it is too dark it means that the taste will no longer be caramel but rather bitter. We pass it to a cake container.
With great care, as the freshly made caramel, reaches very very high temperatures and you can burn yourself.
We bathe the cake mold on the sides so that the entire caramelized mold remains.
Let it cool down and add the creamy mass of the Chocolate Pudding.
The final presentation of the chocolate pudding
We prepare the oven, preheat it to 200º C, and fill the tray with water. We wait until it starts to boil. It will take approximately 10 minutes.
We put the mold in the oven for 30-35 minutes until the pudding is set and golden. (Be careful to empty the water from the tray, I also tell you from experience, let it cool because there is no rush).
We let the pudding cool in the fridge as it is much better chilled and we unmold it after 2 hours. We can help ourselves with a knife to separate the edges well that always get a little stuck.
We serve with a little whipped cream or with a little fruit that combines well with the chocolate.
The fruits of the forest are perfect. A raspberry coulis with its tangy flavor contrasts perfectly with the density of chocolate.
If you have children at home, let them get involved in the preparation and decoration. A few chocolate noodles or colored dots will give them that almost birthday cake touch.
Watch the YouTube video to see the Chocolate pudding recipe visually

Helping Video about Chocolate pudding Recipe
Video by: In The Kitchen With Matt
That was the tasty and my favorite Healthy Chocolate pudding recipe. Try this at home today for your kids. Do not forget to share your thoughts in the comments section below.