Introduction and Overview about Egg roll Recipe
Egg roll recipe is a mouth-watering appetizer from American cuisine but it is originated from Chinese cuisine. The recipe, we see nowadays in restaurants or in our home is most likely to be invented in a Chinese restaurant in New York City in the 1930s. The egg rolls are almost similar are spring rolls. This is a perfect food item for all kinds of meals, especially for lunch, dinner, and brunch. Egg roll wrappers are low in calories but the real calories are in the stuffing. The total amount of calories depends on the stuffing you are going to use in it.
So, now let's have a loot at egg roll recipe you can make very easily at your home. Let's get started.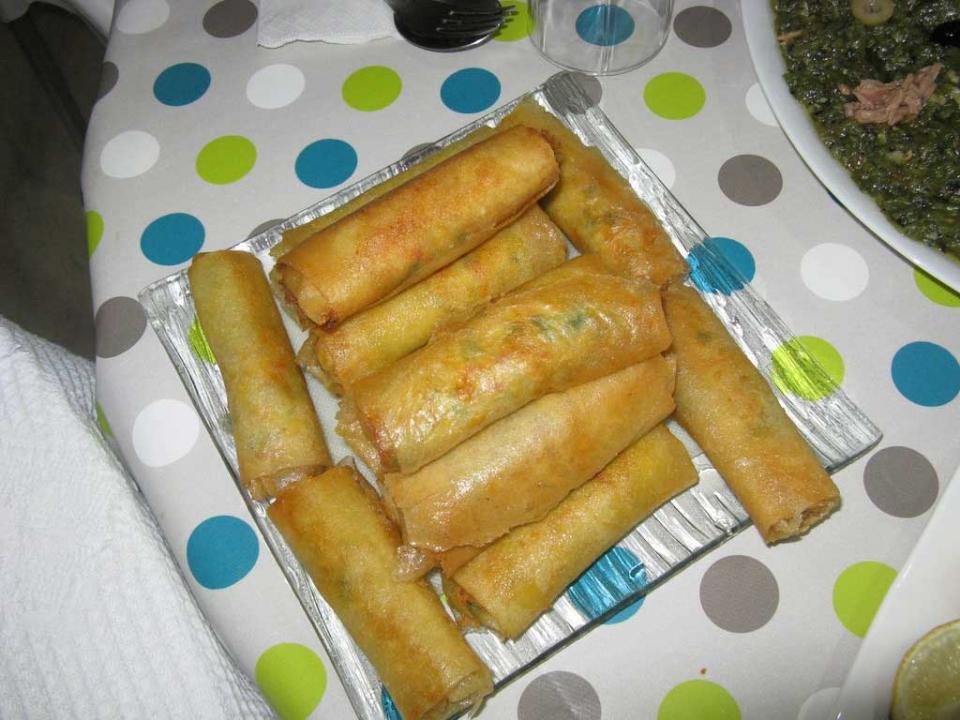 ---
Ingredients for Egg roll:
10 eggs
250 g of ham
1/2 cup of milk
4 tablespoons of chopped chives
Salt and pepper to taste
Vegetable oil
Step by Step Instructions
In a bowl beat the eggs with the milk, when they are integrated, add the chives and season with salt and pepper.
Heat a little fat in a pan with a non-stick coating, empty a portion of the egg and cook over low heat until cooked.
Put the tortilla on a plate and when it cools down a bit, arrange one or two slices of ham and fold to form a roll.
Repeat the procedure until you finish the servings; slice the rolls and serve.
Watch the YouTube video to see the recipe visually

That was the tasty and my favorite Egg roll recipe. Try this at home today for your kids for breakfast. Do not forget to share your thoughts about Egg Roll Recipe ideas in the comments section below.