Introduction and Overview about Fortune Cookie Recipe
Fortune Cookies are sweet little pieces of paper that are folded and placed in a fortune cookie. People then eat the cookie to find out what their fortune is. Although this is usually associated with Chinese restaurants, they can be found in most places such as sushi restaurants, Italian restaurants, etc. Here is the fortune cookie recipe.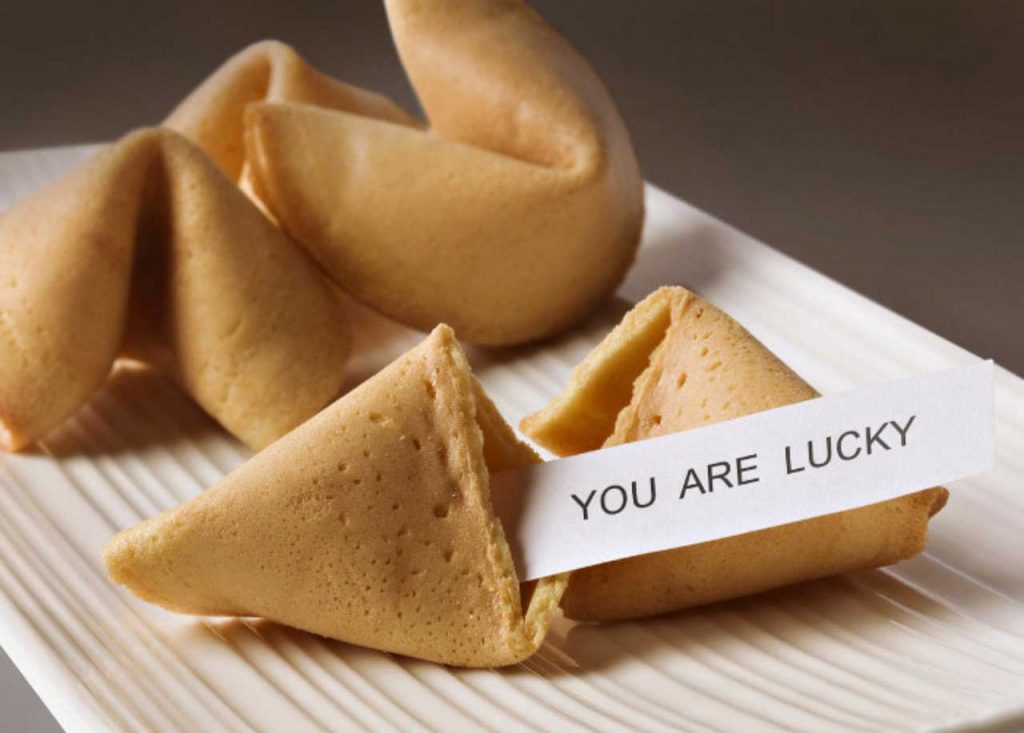 ---
Ingredients for Fortune Cookie:
All-purpose flour – 100 g
Egg whites – 2 units
Vanilla flavor – 1 teaspoon
Sunflower oil – 3 teaspoons
Water – 2 teaspoons
Cornstarch – 2 teaspoons
Powdered sugar- 100 g
Salt – a pinch
Equipment
Large bowl
Oven
Cup with a slightly wider rim
Preheat the oven to 180 degrees and prepare a tray lined with greaseproof paper.
On a container we sift the wheat flour and the cornstarch with a strainer we reserve it. In another container, add two teaspoons of cold water, the vanilla flavor, the egg whites, and the oil. Beat with an electric mixer or with some rods until we see foam comes out.
Then combine the flour with the wet ingredients, beat until a homogeneous texture is achieved.
Prepare the messages (on a paper 1.5 or 2 cm wide by 5 cm. Where you can write positive or funny phrases), we reserve them. We will also need a cup with a slightly wider rim (the rim is used to shape the cookies).
With a dessert spoon, we take a little of the previous dough and put it on the baking paper. With the same spoon, we press making circles to make the dough increasingly flat.
We introduce the cookie dough already 'flat' in the oven for 5 minutes. The cookies being so thin they are made quite quickly, depending on the oven they may need from 5 to 7 minutes, but it is better to be careful and put five and then leave one more minute in the oven to finish cooking (before putting directly 7 minutes and let it burn us).
Take the tray with the fortune cookies out of the oven, they will be quite tender. Be careful not to burn yourself, they will be very hot. Now being tender is when we can introduce a message in the center of each cookie and then fold it.
Once we have folded it, to give it the characteristic shape of 'Fortune cookies' we use the edge of a cup, take the cookie by both ends, put the center of the cookie on the edge of the cup, and press down. The cookie will bend slightly and we have the shape of our fortune cookies ready.
Watch the YouTube video to see the Fortune Cookie recipe visually

Helping Video about Fortune Cookie Recipe
Video by: Fifteen Spatulas
That was the tasty and my favorite Fortune Cookie recipe. Try this at home today for your kids. Do not forget to share your thoughts in the comments section below.