Introduction and Overview about Frappe coffee Recipe
Frappe coffee recipe is easy to make and tasty to drink. It is a drink made from coffee and milk. It is a lot like a milkshake. It is a very popular drink and is made in many different ways. Some people like to drink it black and some like it with whipped cream. There are many ways today to prepare a frappe coffee, so many that each time extra ingredients are added (aromas, flavors, textures …) to get iced coffees with a multitude of different touches.
In this case, we bring you a slightly more sophisticated recipe, in case you want to prepare it at home and that you can even present it as a dessert. All you have to do is follow the steps that we indicate. This blog will show you how to make a coffee frappe recipe at home and how you can make it tasty at home.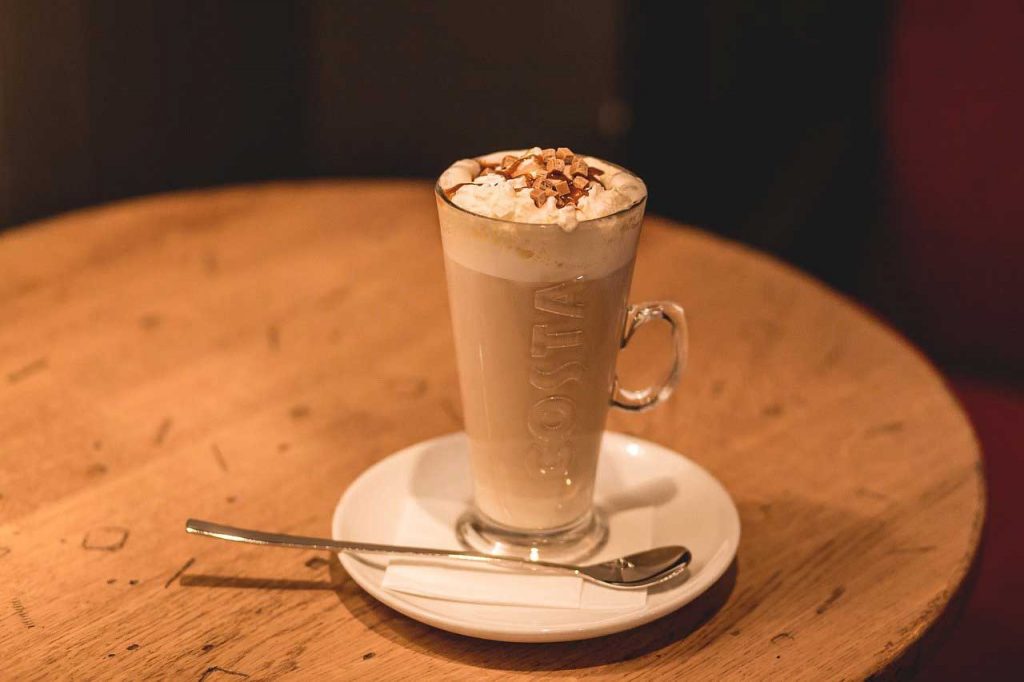 ---
Ingredients for Frappe coffee:
1 cup of cold milk
4 tablespoons of coffee syrup (water, coffee, and a little sugar)
2 teaspoons of syrup or chocolate sauce
1/2 tablespoon vanilla extract
Ground cinnamon for sprinkling, optional
2 cups of ice
Equipment
Blender
Capsule coffee maker
Highball glass
Step by Step Instructions
The first thing you have to do is place all the ingredients (except the cinnamon and ice) in a blender, process everything for about 10 seconds at medium speed.
If you have an ice crusher, it will be time to chop it and, once you have it, pour it into the bottom of two tall glasses. Over these glasses also pour the frappe coffee that we have just prepared.
If you prefer to do it quickly and you have a capsule coffee maker (if you are thinking of buying it here you can see a ranking of the best) there are capsules with the preparation already ready as it would be in the case of Nespresso and its Vanilla Éclair capsule. Even on the sites of each machine, you can find the recipe on how to make this preparation with their products.
You have several options for decorating this coffee, being able to decorate it with whipped cream, or simply sprinkle a little ground cinnamon on top, which will give it more aroma and a touch of sensational flavor.
Another option is to put a little liquid chocolate on top or chocolate chips, which you already know that coffee with this ingredient combines wonderfully.
Watch the YouTube video to see the Frappe coffee recipe visually

Helping Video about Frappe Coffee Recipe
Video by: Allrecipes
That was the tasty and my favorite Frappe coffee. Try this at home today for you. Do not forget to share your thoughts in the comments section below.