Introduction and Overview about Iced coffee Recipe
Coffee itself is a great beverage, but there are times when you want to enjoy coffee even more. You can do so by adding some cold coffee over ice cubes. Keep reading to learn the best iced coffee recipe.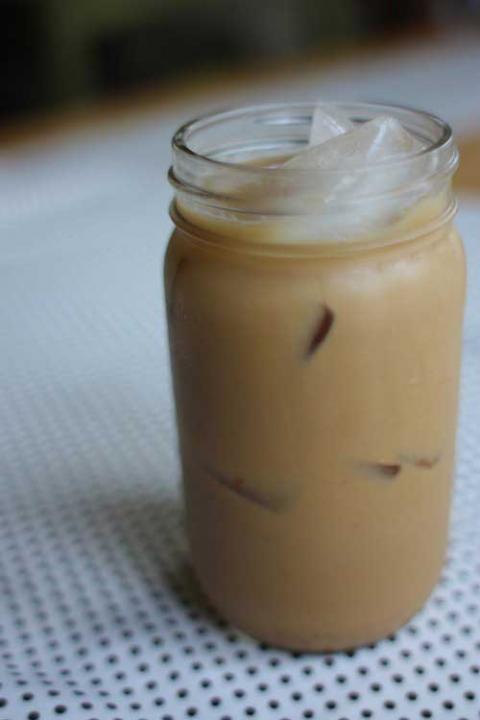 ---
Iced coffee Ingredients:
100 ml of coffee
50 ml milk
Sugar
2 cups of ice
Equipment
Stirrer
Blender
Large glass
Automatic coffee maker
Step by Step Instructions
First of all, prepare a regular coffee with milk with the measures that we have offered you.
Then add a tablespoon or two of sugar and stir until completely dissolved.
Pour the coffee with the ice into a blender and do not stop until you get a homogeneous mixture.
Next, pour your cup of iced coffee into a large glass.
You can add cinnamon powder or whipped cream as an option, although for an even more classic recipe, you can do without milk, creams, and other essences and prepare a conventional iced coffee.
---
Watch the YouTube video to see the Iced coffee recipe visually
Helping Video about Iced coffee Recipe
Video by: The Dinner Bite
Let's have a look at another video by Honeysuckle , there are three different kinds of iced coffee in this video.
That was the tasty and my favorite Iced coffee. Try this at home today for you. Do not forget to share your thoughts in the comments section below.
---
Other recipes for iced coffee
Creamy iced coffee

Ingredients:

50 ml of liquid cream or cream
50 ml of espresso
25 ml milk
1/2 teaspoon vanilla
3 tablespoons of condensed milk
1/2 teaspoon cocoa powder
100g ice cubes
Method:
First, you need to make an espresso and let it steep.
Then place the cream or cream in a bowl and beat it until you get a good consistency, that is, until peaks form.
Put the cream in a pastry bag and put it in the fridge.
On the other hand, mix the coffee, condensed milk, normal milk, vanilla, and ice in a blender or stir manually until you get a homogeneous and creamy mixture.
To finish, serve it in a glass or cup and decorate it with cream and a sprinkle of cocoa powder.
---
How to make frappe coffee

Ingredients:

200g ice (chopped or cubed)
Coffee for one person or an espresso pod
2 tablespoons sugar
200 ml of liquid milk
2 or 3 coffee beans
Ice cream or cream
Vanilla
Method:
First, prepare the espresso manually or in an automatic coffee maker and mix it with sugar and cold milk.
Pour this mixture into the blender glass next to the ice and beat it for a few minutes until you see that the coffee is slushed.
Finally, serve it in a tall glass and garnish it with a little ground cinnamon and two or three coffee beans.
---
Iced coffee and lemon
Ingredients:

1 cup of black coffee
1 tablespoon of lemon juice
5 ice cubes made from coffee brewed the day before
Brown sugar to taste
Method:
Start by mixing all the ingredients in a large glass and stirring very well.
Sweeten the coffee with a tablespoon or two of brown sugar, depending on your preference.
Add a few lemon wedges and more ice.