Introduction and Overview about Kung pao chicken Recipe
Kung pao chicken is one of the many dishes in Sichuan cuisine, in fact, it's so popular that it has spread far outside of Sichuan Province. You can use any poultry for this recipe, but chicken offers the best combination of taste and nutrition. There is a particular dish that is known and loved in the western and eastern parts of the world and it is known as Kung pao chicken. It is a dish that is recognized and loved by many and is normally recognized by the simple and delicious ingredients that it uses. In this post, we are going to talk about delicious and easy kung pao chicken recipe. So, let's have a look.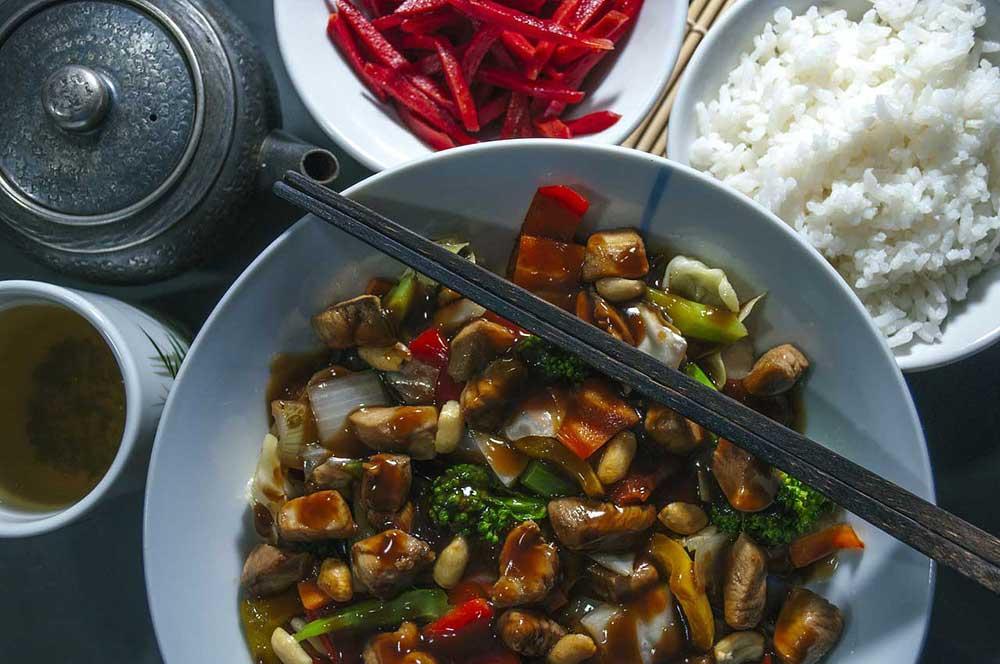 ---
Kung pao chicken Ingredients:
For the Kung Pao chicken
Chicken breasts – 500 g
Dry rice – 1 teaspoon
Cornstarch – 1 teaspoon
For the sauce
Peanuts – 60 g
Garlic cloves – 2 units
Fresh onion – ½ unit
Grated ginger – 2 teaspoons
Rice vinegar (or apple if you can't find) – 1 tablespoon
Soy sauce – 2 tablespoons
Sugar – 2 teaspoons
Cornstarch – 1 teaspoon
Sunflower or soybean oil – 2 tablespoons
Red chili peppers (or chilies if you can't find) – 3 units
Hoisin sauce – 1 tablespoon
Equipment
Large bowl
Saucepan
Knife
Step by Step Instructions
To give the chicken more flavor, we make a marinade by mixing soy sauce, rice wine or Sherry, and cornstarch. Mix pour this marinade into a Zip-type freezer bag.
Cut the chicken into medium pieces and place it in the bag. Close the zip bag and rub to mix. Let stand at room temperature for 15 minutes.
On the other hand, we prepare the chicken sauce. In a bowl, combine the soy sauce, hoisin, oil, sugar, and cornstarch. Mix until you get a homogeneous sauce.
In a frying pan or wok add a little oil, sauté the chilies for 30 seconds (or chilies if you haven't found chilies). Then remove from the pan. Remove the chicken from the bag, drain and carefully place it in the pan.
Brown the chicken on the outside for about 3 minutes. Meanwhile, grate the ginger and chop the fresh onion and garlic. Add these ingredients to the skillet and sauté for a minute.
Add the sauce that we made in point number 2. Also, add the split peanuts and sauté for another two minutes.
Turn off the heat and let it rest for a few minutes before serving. It is not advisable to add salt as it contains soy sauce and other salty seasonings.
Watch the YouTube video to see the Kung pao chicken recipe visually

Helping Video about Kung pao chicken Recipe
Video by: Spice Eats
That was the tasty and authentic Kung pao chicken recipe. Try this at home today. Do not forget to share your thoughts in the comments section below.