Introduction and Overview about Lumpia Recipe
Have a look at the lumpia recipe. In this post, we are going to tell you about lumpia ingredients that how to make lumpia at home. Lumpia is a kind of spring roll that originated from Indonesia and the Philippines.
We can easily say vegetable lumpia recipe as the Filipino version of Chinese Spring rolls. While the Egg Rolls are the American version of Chinese Spring rolls. So, these three rolls belong to the same family but from different origins.
A thin paper is used to wrap it called a lumpia wrapper. Meat and vegetables are used as the stuffing. Indonesian lumpia can be eaten as a snack or as a main course. Now, let's get started with best lumpia recipe.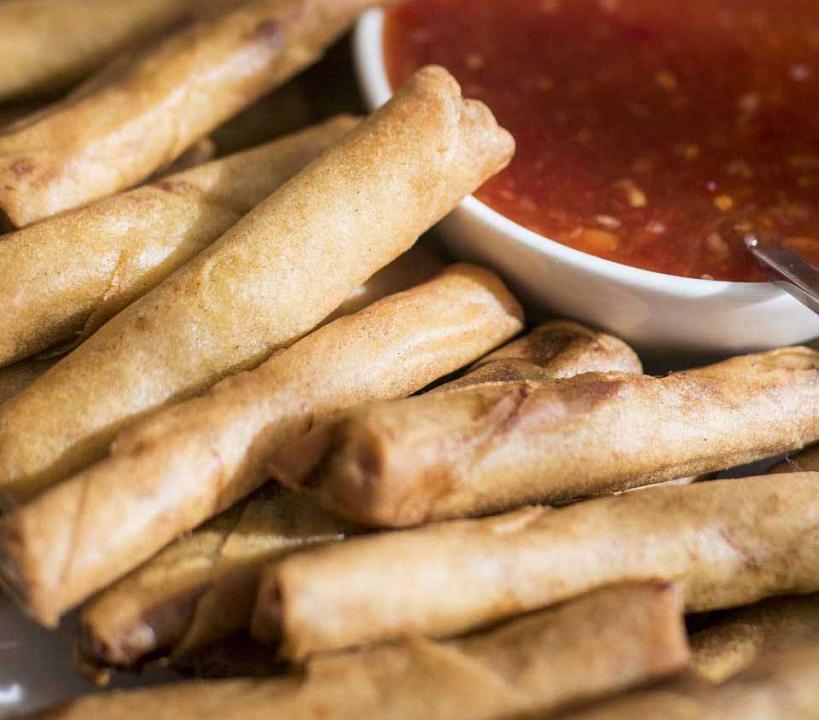 ---
Ingredients for Lumpia:
For the base or dough
3/4 cup all-purpose flour
1/2 cup cornstarch
3 tablespoons corn oil
1 and 3/4 cups of water
For the filling
3 tablespoons of oil (preferably corn or soy).
1 clove garlic
1 cup of sprouted beans
½ cup chives in strips
1 cup of carrots in strips
½ cup mushrooms, sliced
1 cup white cabbage
2 tablespoons soy sauce
1 egg, lightly beaten
½ liter of oi
Equipment
Large bowl
Cooking pot
Frying pan
Step by Step Instructions
Base of lumpia
Place the wheat flour, cornstarch, corn oil, and water in a container to achieve a light mixture with this mixture.
Heat a pan and pour in a little mixture, to form the crépes or very thin pancakes that will serve as the base.
Cook the pancakes until they are dry, but without turning any color. You don't need to flip them in the pan.
Reserve the pancakes on a plate, covering them with a damp blanket so that they do not dry out.
Filling
To prepare the filling, heat the oil in a pot and fry the garlic clove.
Add the sprouted beans, chives, carrots in strips, mushrooms, and cabbage, cooking for one minute.
Add the soy sauce and cook for a couple more minutes or until the cabbage is slightly transparent and remove from the heat.
Let the filling cool before assembling your lumpia.
Place a tablespoon of the filling in the center of each pancake and fold the sides and roll up the parcel, holding the end with the lightly beaten egg.
Heat the oil and fry the lumpia over medium heat until golden brown. When removing them, let them rest on absorbent paper to remove excess oil.
Watch the YouTube video to see the Lumpia recipe visually

That was the tasty and my favorite vegetable Lumpia Recipe. Try this at home today for your Family as an appetizer. Do not forget to share your thoughts in the comments section below.