Introduction and Overview of Oat Bread Recipe
Oat bread recipe is a luxury that is becoming hard to afford with rising food prices. However, it's something that the family should eat every day. This Oat Bread recipe is a good example of a bread that can be made in just a few minutes and it's healthy too.
Oats are one of the most nutritious ingredients in your pantry. They are rich in fiber, protein, vitamins, and minerals. Oats are also lower in carbohydrates when compared to refined grains, which makes it a perfect ingredient for reducing cholesterol and reducing your risk of Type II diabetes.
There are a lot of different bread recipes around but this one is one of the healthiest recipes around. This one contains a very useful ingredient that will help you lose weight. This ingredient is the humble oat. Oats have been proven to help people lose weight because they can lower their cholesterol and blood sugar.
So, let's start the healthy oat bread recipe.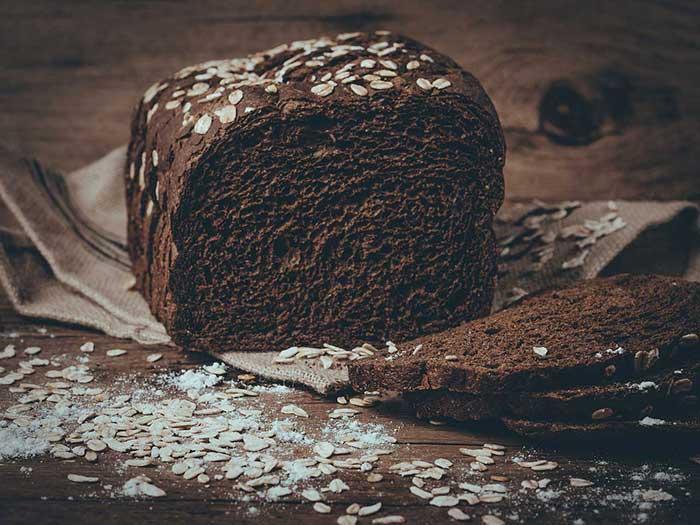 Cooking Time
1 Hr 10 Mins
---
Ingredients for Oat Bread:
2 cups (480 grams) full or low-fat regular yogurt (not Greek type)
12 grams of baking soda
2 tablespoons (14 grams) ground flaxseed * see notes *
1 egg
1 teaspoon salt
4 3/4 cups (450 grams) instant oatmeal (do not use thick flake)
1/4 cup of liquid milk
Equipment
Large bowl
Egg beater
Baking pan
Step by Step Instructions
Preheat the oven to 400 ° F / 200 ° C and grease a 22 x 12-centimeter rectangular pan.
In a bowl place the yogurt and add the bicarbonate of soda; mix well. You will see that some bubbles will come out.
Add the flaxseed, the lightly beaten egg, and the salt; mix with enveloping movements.
Add the oatmeal in three or four parts, integrating it with enveloping movements; It will seem like a lot of oatmeal for the mixture but do not worry that it will come out well, in the last edition of the oats, add the milk.
Place the mixture in the mold, taking care that it is well distributed, especially in the corners. With a knife, make an incision along the length, but without reaching the ends.
Bake the bread for 1 hour. Carefully and with the help of a clean cloth or mitts, remove the bread from the mold. Place a piece of aluminum foil on the oven rack and place the bread with the opening facing down and continue baking for another 10 to 12 minutes, until all sides are golden brown (and this helps to finish baking the inside).
Take the bread out of the oven and let it cool on a wire rack. Serve and enjoy!
Notes:
You can put a handful of flaxseeds and grind them in a blender or food processor.
It is important to use regular yogurt, the one that is Greek type does not work for this recipe since it will not do the same effect with the bicarbonate.
The required oatmeal is instant or quick-cooking.
Watch the YouTube video to see the Oat bread recipe visually

Helping Video about Oat Bread Recipe
Video by: The Cooking Foodie
That was the tasty and healthy Oat bread recipe. Try this at home today. Do not forget to share your thoughts in the comments section below.