Introduction and Overview about Russian Salad Recipe
If we say Russian salad is the king of all salads, this statement might be true. This belongs to Russian cuisine and is well-known all around the world. Russian Salad is served as a starter before a candlelight dinner. It is famous and eaten in Europe and Latin America too. Russian Salad Recipe differs in some areas of the world but the main ingredients remain the same. Here is the recipe for the delicious Russian Salad.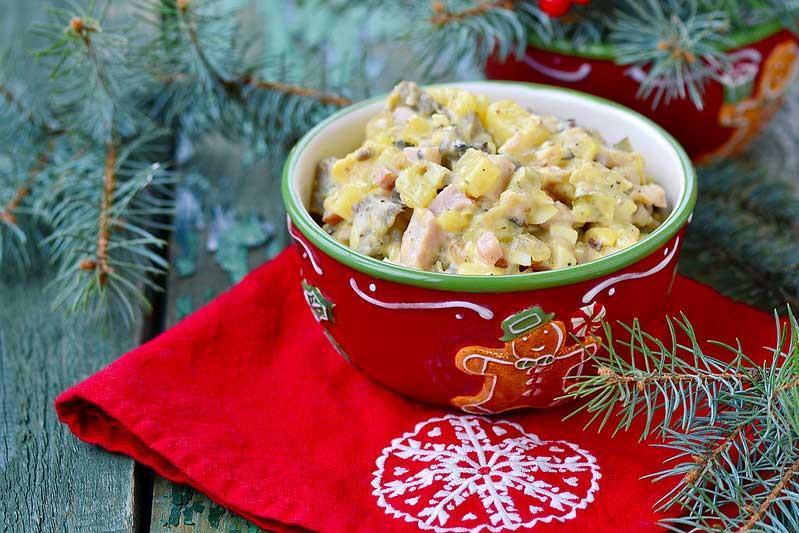 ---
Russian salad ingredients:
Egg 2
Potatoes 5 (Medium Size)
Carrots 2 (Medium Size)
Red Onion 1 (Medium Size)
Pickles 3 pieces
Peas 1 jar
Mayonnaise 1 package
Equipment
Large bowl
Cooking pot
Knife
Step by Step Instructions
Some amount of ingredients you will have to change if you see that there is too much of anything when you cook it. But it'll be a little more potato than anything.
Boil the eggs, potatoes, and carrots. When it boils chop into small cubes and put in a bowl.
Chop the onion, salt cucumbers, and pour the peas into the bowl.
Pour the mayonnaise in moderation. It should not be too dry and not too creamy.
Serve it as it is or make it cool a little bit before serving.
Watch this video about its recipe.
Helping Video about Russian Salad Recipe
Video by: Easy Cookbook