Introduction and Overview about Torta caprese Recipe
While the Italians might argue that a true caprese recipe is all about the ingredients, you'll be surprised how much technique goes into being a great caprese maker. Here is authentic Torta caprese recipe to help any amateur chef become a pro at caprese. Let's get started.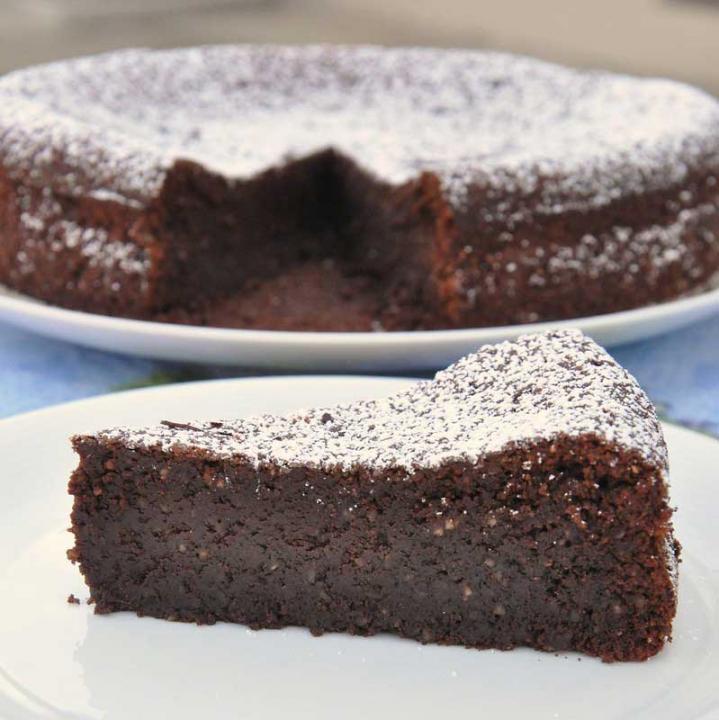 ---
Ingredients for caprese cake:
Ground almonds 200 g
Butter and a little more for greasing 150 g
Minimum dark chocolate 55% 200 g
Sugar 100 g
Egg 5
Icing sugar
Equipment
Large and small bowl
Blender
Oven
Step by Step Instructions
We will start by melting the chopped chocolate together with the butter in a bain-marie. We stir to incorporate the two ingredients and reserve. We preheat the oven to 200ºC with heat up and down and grease a removable 24 cm mold with butter.
In a bowl, we combine the ground almond with half of the sugar. Then in the glass of a blender or with some rods, we mount the eggs together with the rest of the sugar until they are very foamy and aerated. Then we add the almond and the sugar, stirring gently with a spatula so that the mixture does not lose volume. Once incorporated, pour in the chocolate and butter mixture little by little and add it to the previous preparation.
Bake for five minutes at 200ºC and then lower the oven temperature to 160ºC and continue cooking the cake for another thirty minutes. The inside should be juicy. Let cool for at least two hours at room temperature. Sprinkle icing sugar over the surface once cool.
Watch the YouTube video to see the Torta caprese recipe visually

Helping Video about Torta caprese Recipe
Video by: Food Wishes (Chef John)
That was the tasty and my favorite Torta caprese recipe. Try this at home today for your kids. Do not forget to share your thoughts in the comments section below.