Introduction and Overview about Whole Wheat Bread Recipe
A whole wheat bread recipe is easy to rustle up and can be made in a bread machine. Whole wheat bread is a healthier version of white bread. This recipe has 100 percent whole wheat flour and a few added ingredients. The crumb is light and the bread is not too dense due to the addition of a few ingredients. Let's have a look at the whole wheat bread recipe.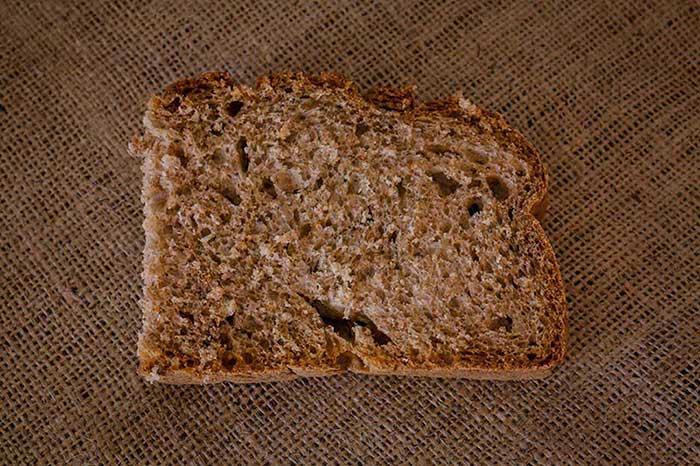 ---
Ingredients for Basic Whole Wheat Bread Recipe:
½ kilogram of 100% whole wheat flour (or spelled, rye, etc …)
1 dessert spoon of salt
8 grams of dry baker's yeast
400 milliliters of warm water
Equipment
Large bowl
Dough maker
Oven
Step by Step Instructions
Mix the whole wheat flour with the dry yeast and the tablespoon of salt in a bowl and If you like, you can add some seeds or nuts to the dough of the quick and easy homemade wholemeal bread that we are going to make at this time.

Now add the warm water little by little to the dry ingredients, trickle by trickle, and mix everything until you get a homogeneous mass. It is not necessary that you knead the homemade bread much with whole wheat flour because it will also rise due to the action of the dry yeast and the gluten will develop.
Let the whole wheat bread ferment without kneading for 2 hours in the same bowl covered with a damp cloth in a place without drafts.
After the hours, you will have a homemade whole wheat bread dough without sugar, oil, or milk that will have doubled in volume due to the action of the dry baker's yeast. At this point, preheat the oven to 200ºC. Grease a rectangular metal mold about 20-25 cm long with a little oil, or skip this step if it is silicone, and pour the dough out evenly with a spatula or kitchen tongue.
TIP 1: The silicone molds are much more practical to be able to unmold more easily the homemade whole wheat bread fresh from the oven.
Bake the fluffy homemade whole wheat bread at 200ºC for about 20 minutes, then lower the temperature to 170ºC and finish cooking it for another 25 minutes. In total it has to be in the oven for about 45 minutes. Freshly baked, try unmolding the homemade bread with easy wholemeal flour and let it cool on a wire rack or something similar. Then you can cut it to your liking and toast it or eat it as is … with whatever you want!
TIP 2: If you wait for it to cool down to unmold it, it will stay wet from the bottom as it is not uncovered and will acquire a chewy/rubbery texture due to the steam.
To preserve whole wheat bread, wrap it in a clean cloth and leave it in a cool, dry place, or cut it to your liking and freeze it in airtight bags. I hope you like it!

Watch the YouTube video to see the Crusty Whole Wheat Bread recipe visually

That was the tasty and my favorite and Best Whole Wheat Bread Recipe. Try this at home today for your Family for breakfast. Do not forget to share your thoughts in the comments section below.