Introduction and Overview of Aioli Recipe
Aioli recipe is a passion among chefs. Garlic Aioli sauce is a sauce from French Cuisine. It became popular all around the world, especially on the Mediterranean coast. It's quick to make your own aioli and you get it just the way you want. Aioli has an intense flavor of garlic and it is necessary while having shrimp.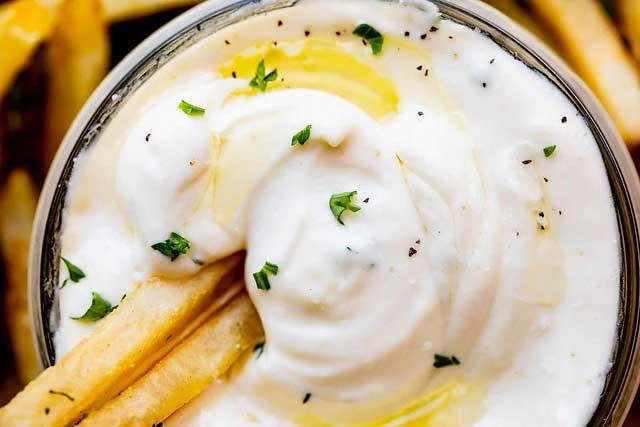 ---
Ingredients:
Dijon mustard 1 teaspoon
Vinegar 1 teaspoon
Egg yolks 2
Canola oil 1 1/2 cups
Olive oil 1/2 cup
Garlic 2 cloves
Salt
Cayenne pepper
Equipment
Large and small bowl
Food processor
Knife
Step by Step Instructions
Make sure the ingredients are at room warm. Stir together the mustard, vinegar, and egg yolks in a bowl.
Add the oils dropwise first and then in a thin stream, with vigorous beating.
Season with crushed garlic, salt, and cayenne.
For all
Free of gluten, lactose, and milk protein. Contains egg.
Aioli recipes are different in several areas of Europe. Lemon juice is not added to the above-mentioned recipe. If you want to have a little bit of lemon taste in your fantastic Aioli, you can try the recipe mentioned in the video below. Click to watch the video.