Introduction and Overview of Buffalo wing Recipe
Buffalo wings are one of the most popular appetizers in American cuisine. And you can make them right at home with this delicious buffalo wing recipe. Everyone has their own recipe for these wings, so we thought we would share ours. The recipe calls for chicken wings, so if you want to substitute chicken, you will need to experiment with the cooking time.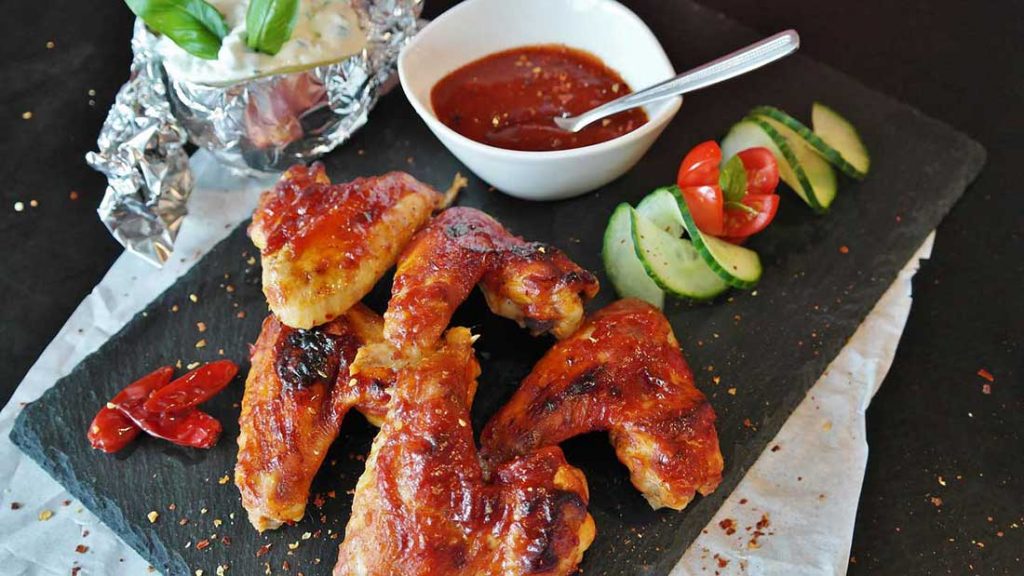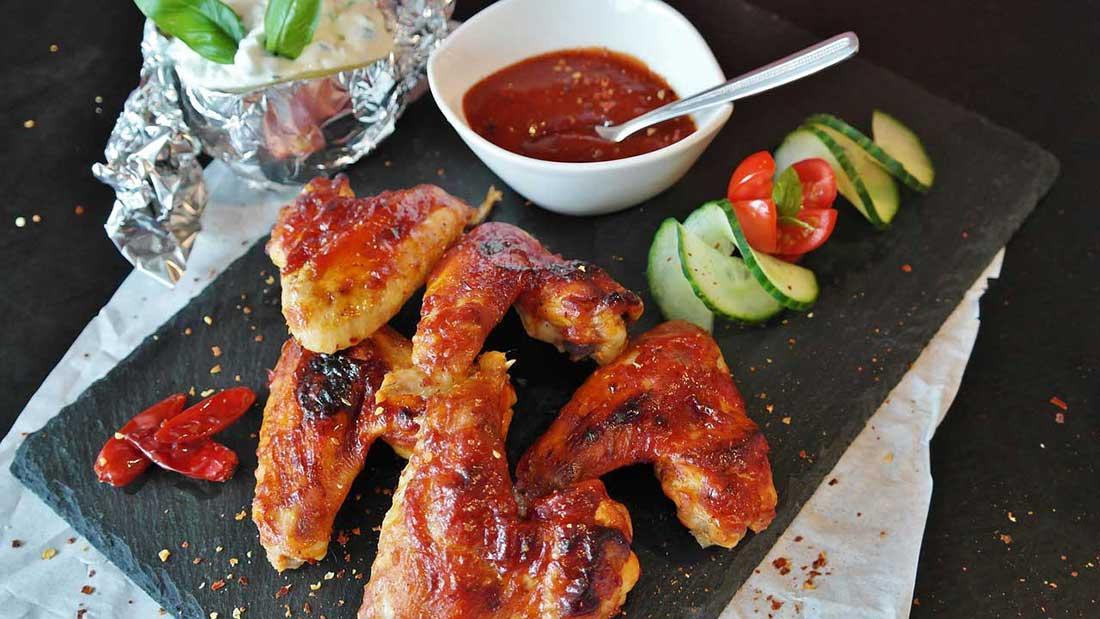 ---
Ingredients for Buffalo wing:
For buffalo wings sauce recipe:
60 mL of Roquefort cheese
60 mL (¼ cup) buttermilk
60 mL (¼ cup) mayonnaise
60 mL (¼ cup) sour cream
1 tablespoon (15 mL) lemon juice
Salt and black pepper
For the wings:
2 tablespoons (30 mL) unsalted butter, melted
120 mL (½ cup) of hot sauce (you can experiment with different types – Tabasco sauce or something spicier if you want!)
½ teaspoon cayenne pepper
Salt and black pepper
Vegetable oil for frying (2 liters)
90 g (¾ cup) cornstarch
1.5 kilos of chicken wings
4 celery, finely chopped
Equipment
Large bowl
Fryingpan
Knife
Step by Step Instructions

FOR THE SAUCE:
Mix the Roquefort, buttermilk, mayonnaise, sour cream, and lemon juice in a medium bowl. We covered it and put it in the fridge. We add a few pinches of salt and pepper. We can do this up to two days before.
FOR THE WINGS:
We leave the wings out of the fridge for half an hour, to get room temperature so that they cook evenly. Meanwhile, we melt the butter in a small pot.
Mix the hot sauce, cayenne, ½ teaspoon of black pepper, and another salt. We remove it from the heat and reheat it just before bathing the wings in it.
We pour the oil into a large pot or a deep fryer. We heat until it reaches 190ºC.
In a large bowl, add the cornstarch and season the wings with salt and pepper. In three groups, we batter the wings in the cornstarch, removing the excess before adding them to the oil. We turn it occasionally until the skin is golden brown and crisp, about 10-12 minutes.
Transfer the wings to a large bowl, add the heated sauce, and mix.
We serve the wings with celery and blue cheese for dipping
Have a drink and enjoy these buffalo sauce chicken wings. Tell me how they turned out!
Watch the YouTube video to see the Fried Buffalo wings recipe visually

Helping Video about Buffalo wing Recipe
Video by: Halal Chef
That was the tasty and my favorite Buffalo wing recipe. Try this at home today. Do not forget to share your thoughts in the comments section below.