Introduction and Overview about Chicken Satay Recipe
Chicken satay recipe is basically an Indonesian BBQ recipe. It is not limited to Indonesia only, it is eaten and famous in neighboring countries like Malaysia and Singapore too. Satay is meat BBQ marinated in the spices and then skewed onto wooden sticks. Chicken satay can be your family's backyard BBQ too. It is usually served with a traditional satay sauce.
It is made with the meat of lamb or beef too, but today in this post, we are going to present Healthy Chicken Satay Recipe. So, without any further talks, let's move towards our recipe.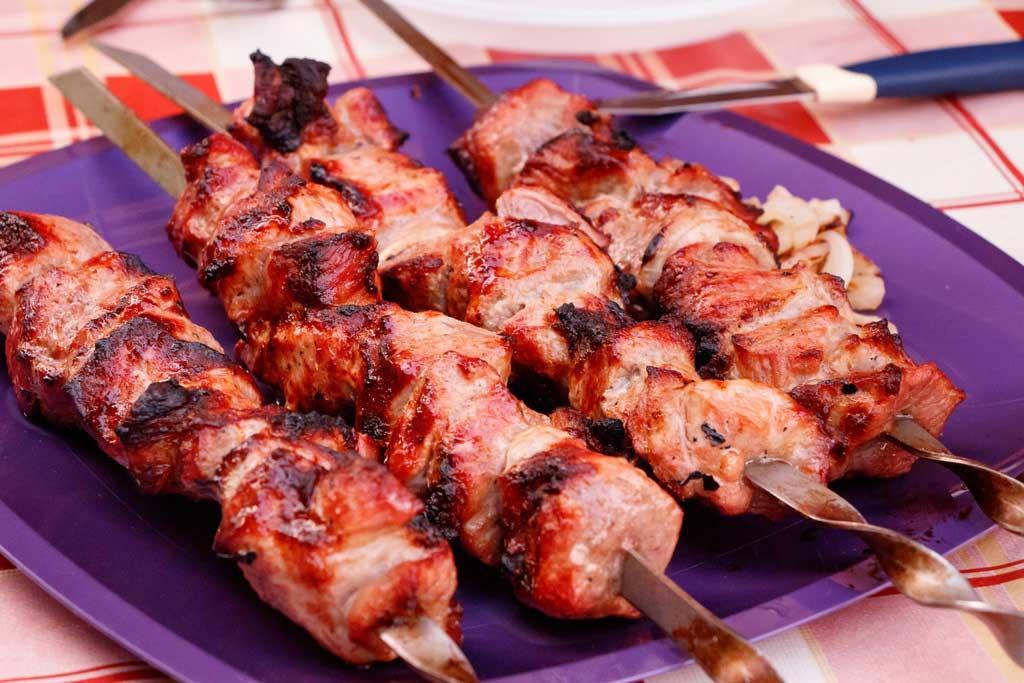 ---
Ingredients for Chicken Satay:
1 kilo of chicken breast (about 6 large pieces)
1 can (400 ml.) Coconut milk
1 tablespoon curry powder
1 tablespoon turmeric powder
1/2 tablespoon coriander seeds
1/2 teaspoon cumin seeds
1 teaspoon salt
A little white pepper
Equipment
Large bowl
Bbq Stand
Food processor
Step by Step Instructions
In a frying pan we toast the coriander and cumin, when it starts to smell good we put it in a mortar and crush it well until we get a fine powder. We reserve for later.
We cut the chicken into fine pieces and put it in a bowl.
We add the coriander and cumin powder, the curry, the turmeric, the salt, the white pepper, and the coconut milk. We mix everything well, cover it and leave it to marinate in the fridge for at least 2 hours or better overnight.
We take it out and make our skewers, placing a few pieces of chicken per skewer.
And it is ready for the grill, we cook it well on both sides and it is ready to serve accompanied by its Satay sauce.
Watch the YouTube video to see the Chicken Satay recipe visually.
That was the tasty and my favorite Easy Chicken Satay Recipe. Try this at home today for your kids for breakfast. Do not forget to share your thoughts in the comments section below.