Introduction and Overview about Chocolate fudge Recipe
Chocolate fudge with crunchy nuts. This recipe is for chocolate lovers. The fudge is very rich, so small pieces are usually enough for your sweet tooth. This blog post is all about the best chocolate fudge recipe. It's very easy to make, but it needs to be kept in the fridge. Let's have a look at today's chocolate fudge recipe.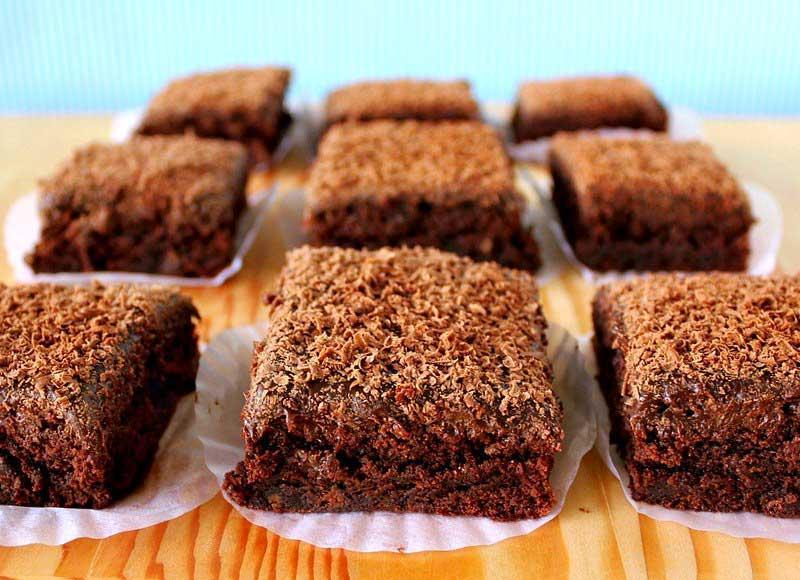 ---
Ingredients for Chocolate fudge:
Ingredients for the cake
125 gr of flour
150 gr of semisweet chocolate
150 g of butter
5 eggs
75 g of sugar
Ingredients for the stuffing
400 gr of sweetened caramelized milk
Ingredients for topping
200 gr of dulce de leche
100 gr of chocolate
Equipment
Large bowl
Egg beater
Stirrer
Mold
Step by Step Instructions
The first thing we are going to do is mix the sugar with the butter by beating it with the rods. Then we add the previously melted chocolate, the egg yolks, the previously sifted flour, and the whites until stiff. Stir vigorously until a completely homogeneous mixture is obtained.
Preheat the oven to 180º C. Grease a 20 cm diameter round mold with a little butter and then sprinkle a little flour on top. We add the mixture that we have previously prepared to the mold and when the oven has reached the temperature, we put the mold in and bake at a medium height for approximately 30 minutes.
We take the cake out of the oven and leave it at room temperature until it cools completely. Then we will cut it into 3 layers being very careful not to break them. On the first layer, we add half of the well-distributed sweetened caramelized milk. Then we put the second layer of chocolate and on them, we add the rest of the sweetened caramelized milk.
Finally, we put the third and last layer of chocolate. We melt the chocolate to cover and distribute it over the cake. Now it only remains to serve to the table at room temperature, or if you prefer, you can put it in the refrigerator 2 hours before to serve it fresh. Enjoy your meal!!
Watch the YouTube video to see the Chocolate fudge recipe visually

That was the tasty and easy Chocolate fudge recipe. Try this at home today for your kids. Do not forget to share your thoughts in the comments section below.