Introduction and Overview about Juane Recipe
Juane recipe is a tasty recipe from Peru. It can be eaten as lunch or dinner or can be served on any occasion to your guests. Let's have a look at juane recipe.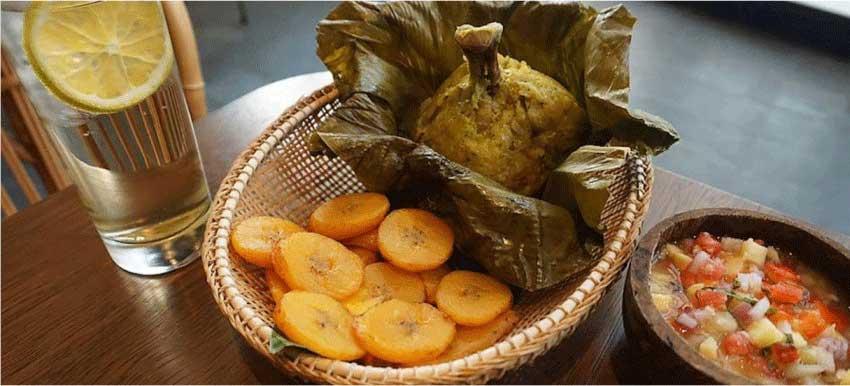 ---
Ingredients for Juane:
6 Chicken prey
1 ½ Kilo of rice
6 boiled eggs
6 beaten eggs
Oil
Bijao leaves
Onion
Olive
Pepper
Cumin
Dried oregano
Seasoning
Toothpick or saffron
Salt to taste
Equipment
Large bowl
Saucepan
Cooking pot
Step by Step Instructions
To prepare this delicious chicken juane we must brown the onion, garlic, saffron, and ground dried oregano in hot oil, add the chicken pieces, pepper, and cumin, add water and salt so that the hen boils for an hour, remove the chicken pieces, add the rice to the broth and boil until the rice grains.
Once the rice is ready, let it cool.
Bathe the rice with the 6 raw eggs and add the seasoning.
Pass the bijao leaves in warm water to soften them. On the sheet add the rice (desired amount), the chicken prey, an olive hard-boiled egg, and pack well as a tamale with a rope or pita.
Boil the chicken juane for half an hour.
Once this delicious chicken juane is ready, serve with its tacacho, fried plantains or boiled yucca.
Watch the YouTube video to see the Juane dish visually

Video about Juane Dish
(Click the red icon below to start the video)
That was the tasty and very unique Juane Recipe. Try this at home today. Do not forget to share your thoughts in the comments section below.
You may also like the recipes from these categories