Introduction and Overview about Mozzarella sticks Recipe
Mozzarella sticks are the mouth-watering appetizer or starter associated with American and Italian cuisines. It is the best-fried appetizer recommended for children normally served with marinara or tomato sauce. You do not need to spend a lot to make this. Now, we'll move towards our Mozarella Sticks recipe, let's get started.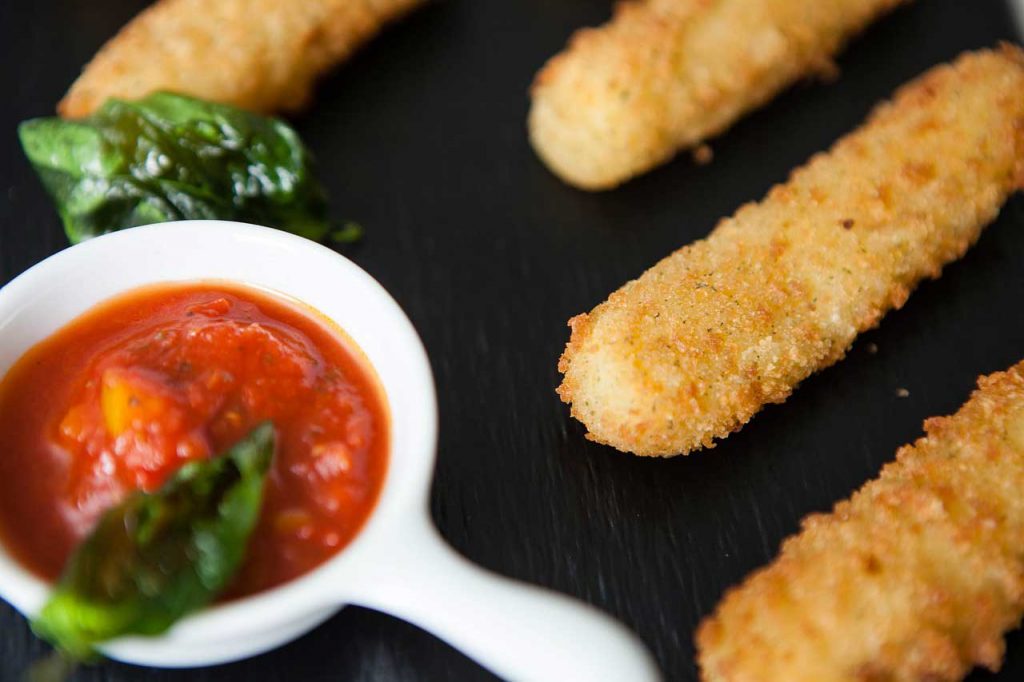 ---
Mozzarella Sticks Ingredients:
150 grams of mozzarella cheese
1 cup of flour (140 grams)
1 unit of Egg
1 cup of breadcrumbs
1 bunch of Parsley
1 pinch of black pepper
1 bottle of Oil
Equipment
Large bowl
Egg beater
Frying pan
Step by Step Instructions
The first step in making the rich mozzarella sticks will be making the cheese. You must have a whole piece of cheese, to prepare the cheese fingers the sliced ​​or grated cheese does not serve us since the first thing to do is cut the mozzarella into bars, about the size of a finger. Put in the freezer until the cheese sticks are hard.

Meanwhile, prepare a flat plate with the flour and another with the breadcrumbs. Also, beat the egg with the pepper and parsley in another bowl. Conveniently arrange the dishes, side by side, on the surface you plan to work on, as the cheese sticks will wander through each of these workstations.
Next, prepare the mozzarella sticks in the following order: first for the flour, then for the egg that we prepared previously, and finally for the breadcrumbs. Avoid touching them with your hands as little as possible so that they do not get hot.
Repeat the previous process until you have all the mozzarella sticks done. Reserve on a tray and freeze until frying. The cheese fingers last a long time in the freezer, you can prepare a good quantity and take out only the ones you want to eat at the moment to fry.
To fry them, use very hot oil and insert the cheese sticks without defrosting until they are golden brown on all sides. Remove excess oil with absorbent paper. Accompany this delicious appetizer with barbecue sauce, aioli sauce, tomato sauce, or any sauce of your choice.
Watch the YouTube video to see the mozzarella sticks recipe visually,

That was the tasty Mozzarella sticks recipe. Try this at home today for your kids for breakfast. Do not forget to share your thoughts in the comments section below.