Introduction and Overview of Souffle au chocolat Recipe
Souffle au chocolat (Chocolate Souffle) is a famous French recipe for a delicious chocolate dessert. In this blog, we'll give you a recipe for this famous French dessert. Let's get started with our souffle au chocolat recipe.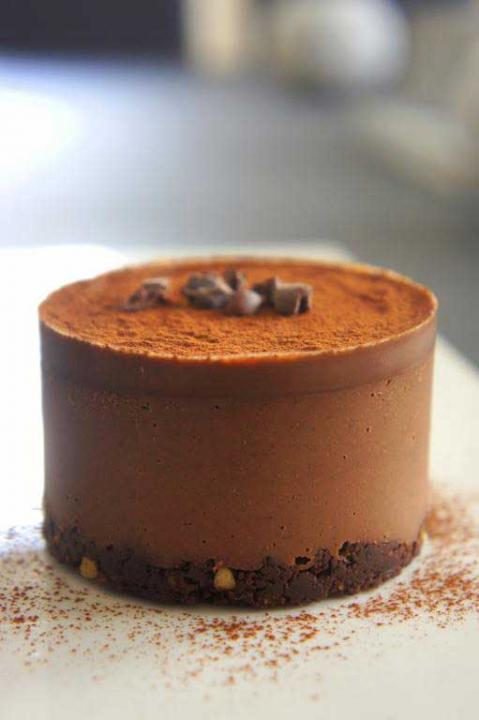 ---
Ingredients for Souffle au chocolat:
90 grams of dark chocolate to melt
60 grams of cocoa powder
4 egg whites
1 egg yolk
40 grams of butter
35 grams of sugar
1 tablespoon of butter for the molds
3 tablespoons of sugar for the molds
1 pinch of salt
2 tablespoons powdered sugar
Equipment
Large bowl
Mold
Egg beater
Oven
Step by Step Instructions
Using a brush, spread some oven-safe molds with a little butter, covering the bottom and sides. Sprinkle sugar inside the molds so that it sticks in them. Reserve in the fridge.
In a bowl put the egg yolk and the 40 g of sugar, beat with a few rods until the mixture turns white.
In a bowl put the butter and the chopped chocolate. Microwave for a couple of minutes to melt, mix until the chocolate is completely melted.
Add the melted chocolate with the butter to the bowl of the yolk mixture with the sugar, mix well until all the ingredients are integrated.
To this mixture add the cocoa powder, mix again.
Assemble the whites to the point of snow, put a pinch of salt to help the whites mount well, they must have firm peaks.
Add a part of the whites to the bowl of chocolate and mix. Keep adding the whites and candles, mixing with enveloping movements.
Add the chocolate mixture to the jars for the oven, with these quantities 3-4 soufflés come out according to the capacity of the jars. They have to be filled just flush, clean the edges with kitchen paper. Put them in the oven preheated to 200ºC for 15-20 minutes. This time will vary depending on the oven and the size of the pans, so stay tuned. When you see that they rise and the surface is a bit drier, they will be ready.
Take out, sprinkle with a little icing sugar, and serve right away. The chocolate souffle goes down quickly after taking it out of the oven, it is normal.
Watch the YouTube video to see the Souffle au chocolate cake recipe visually

Helping Video about Souffle au chocolat Recipe
Video by: Natashas Kitchen
That was the tasty and my favorite Souffle recipe. Try this at home today for your kids. Do not forget to share your thoughts in the comments section below.