Introduction and Overview of White chocolate mocha Recipe
Coffee lovers can indulge in a creamy, mocha coffee drink that's sweet and rich. Mocha is a strong coffee flavor that is used in many coffee recipes. The white chocolate mocha has a strong flavor without the bitterness of the coffee. It is a delicious drink that you can serve to guests. White chocolate mocha is perfect for the hot summer weather. If you are looking to indulge in something sweet but still want to stay healthy, you can try out this delicious white mocha recipe.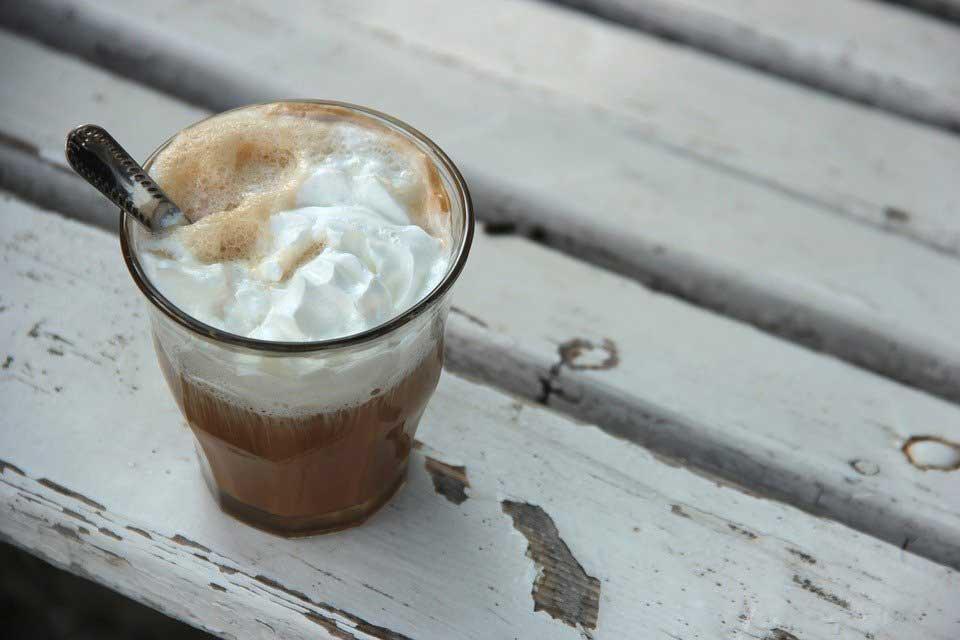 ---
Ingredients for White chocolate mocha:
2 oz. (60 ml) espresso
3 / 4 oz. (20 ml) Vanilla Spice Syrup
1 / 2 oz. (15 ml) White Chocolate Sauce
Foamed milk
Garnish: Whipped Cream, MONIN Caramel Sauce
Step by Step Instructions
Combine ingredients, except milk, in a serving cup.
Shake and set aside.
Froth the milk into the jug.
Pour the milk foam into the serving cup, stirring gently.
Decorate.
Watch the YouTube video to see the chocolate mocha recipe visually

Helping Video about White chocolate mocha Recipe
(Click the red icon below to start the video)
That was the tasty and my favorite White chocolate mocha recipe. Try this at home today for you. Do not forget to share your thoughts in the comments section below.