Introduction and Overview about Apple Cake Recipe
Apple is the main ingredient in the apple cake recipe as the name shows. This is a delicious and healthy dessert with a fruity flavor of apple and cardamom. Invite your guests to this beautiful apple cake next time you have dinner! Serve with ice cream or custard. So lets start the old fashioned fresh apple cake recipe without wasting any time.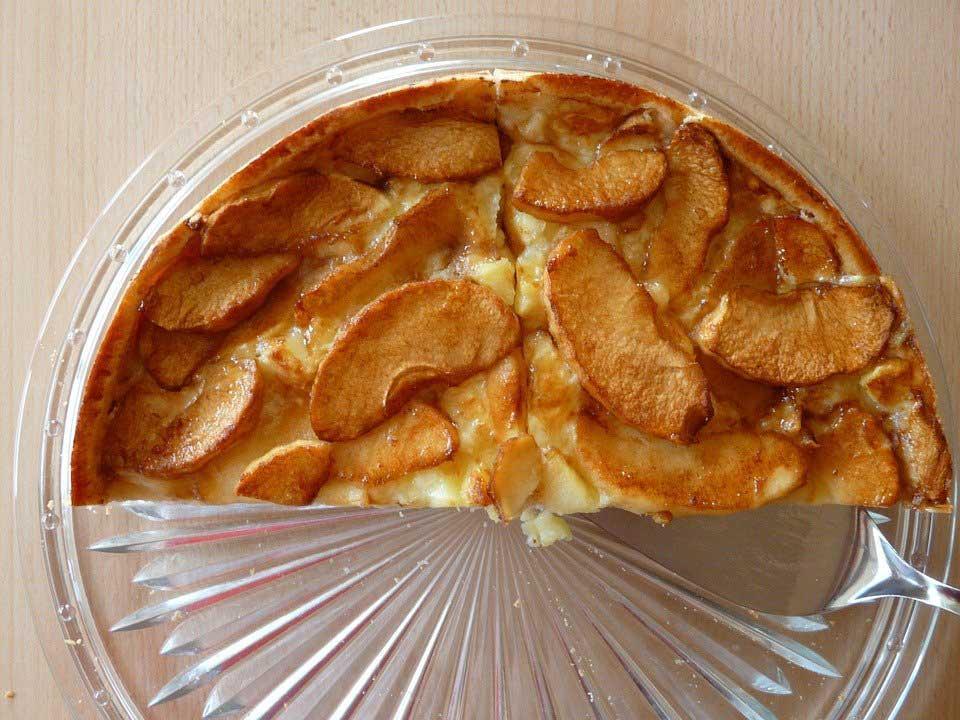 ---
Ingredients for Apple Cake:
125 g butter or margarine
1 1/2 cup granulated suga
1 teaspoon vanilla
1 lemon (grated rind only)
2 eggs
2 1/2 cups flour
1/2 teaspoon baking soda
2 tablespoons milk
Filling and garnish
4 medium fresh apples
1 teaspoon cardamom seeds
1 tablespoon caster sugar
Equipment
Large bowl
Oven
Baking pan
Stirrer
Knife
Step by Step Instructions
Preheat the oven to 175 ° C.
Grease the pan. The pan should be 24 cm in diameter (for 8 pieces).
Melt the butter and let it cool.
Stir the butter with the sugar, vanilla, and lemon peel. Add one egg at a time and stir.
Then add flour mixed with baking powder and milk. Keep stirring until all the ingredients get mixed all together. Pour the batter into the mold.
Cut the fresh apples into thin wedges. Stick them down tightly into the batter. Make powder of cardamom seeds and mix with the sugar and stir it. Sprinkle over apples.
Bake in the oven for 30-35 minutes.
Your easy apple cake is ready. Serve the cake warm or cold with ice cream, custard, or whipped cream flavored with vanilla sugar.
Good to know when you change the number of servings
When you change the number of servings will also change the number of ingredients. In some cases, this may result in the cooking time being adjusted.
Watch the video below to have another idea about the best apple cake recipe ever.
Helping Video about Apple Cake Recipe
Video by: Hands Touch
After tasting this tasty apple cake, kindly give your feedback about your experience with this recipe. Write in the comment section below.
And if you want to try more delicious recipes I would suggest you try this recipe.