Introduction and Overview about Sweet and Sour Chicken Recipe
Sweet and sour chicken is a chicken dish from Chinese cuisine. Although it belongs to the food hub (china) but it is famous all around the world especially in the United States of America. The recipe below is for 4 servings.So lets start the best sweet and sour chicken recipe without wasting any time.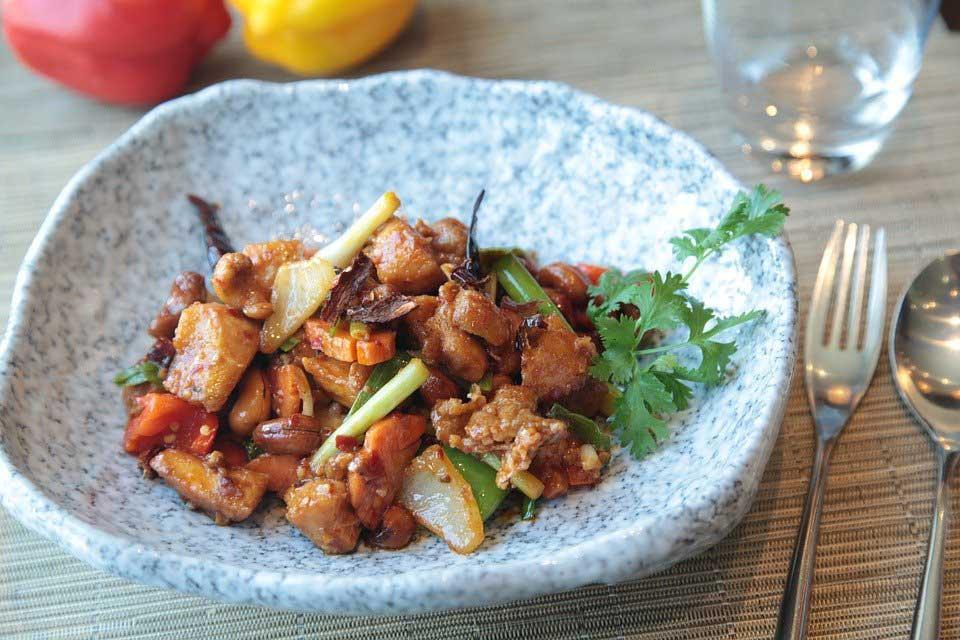 ---
Ingredients for Best Sweet and Sour Chicken Recipe:
Chicken fillets 3
Corn flour 1 tbsp
Cooking oil 3 tbsp
Red onion 1
Garlic 2 cloves
Red pepper 1
Scallions 6
Fresh ginger 1 tbsp
Sliced pineapple 1 jar
Vinegar 2 tbsp
Sugar 1 tbsp
Ketchup 1 tbsp
Soya 1 tbsp
broth from pineapple
Equipment
Large bowl
Chopper
Frying Pan
Sharp knife
Step by Step Instructions
Slice the red onion, dice the peppers, and share scallions lengthwise. Chop the garlic.

Cut the chicken into small pieces, turning them into cornstarch. Heat oil in a large frying pan or wok. Fry the chicken golden and lift it out of the pan.
Stir fry vegetables and pineapple for a couple of minutes.
Add vinegar, sugar, ketchup, and soya.
Add the chicken and let it boil for a while.
Add the chicken and let it boil for a while.
Serve with jasmine rice or noodles.
Tip: This recipe can vary with mutton, beef, minute steak, and squid.
If you did not get the recipe very well, you can see this in this video. Click to watch the video.
Helping Video about Sweet and Sour Chicken Recipe
(Click the red icon below to start the video)
---
---
Make Chinese Sweet and Sour Chicken for your family members and kids too. Do not forget to comment below after tasting it. Give your feedback, please.
You may also like the recipes from these categories